This year Father's Day falls on Sunday, 19 June. This means that you haven't got long to find the perfect gift. But don't panic, here at Personalised Notebook we have the perfect gift that will put a smile on his face! And that gift is a Notebook with a Personalised Cover! No matter if your Dad's favourite thing to do is play golf, watch football or spend time with his family. We can help you create a personalised and meaningful gift that he will treasure.
Personalised Cover Notebooks
All of our range of notebooks can be personalised with your own images. So why not add a family photo, so he can keep you with him, even when you have to be apart. Or upload an image of the family pet that will always put a smile on his face. You can even add a message so he knows how much you appreciate him. So, if you want to show him how much you care this year, choose a Notebook with Personalised Cover!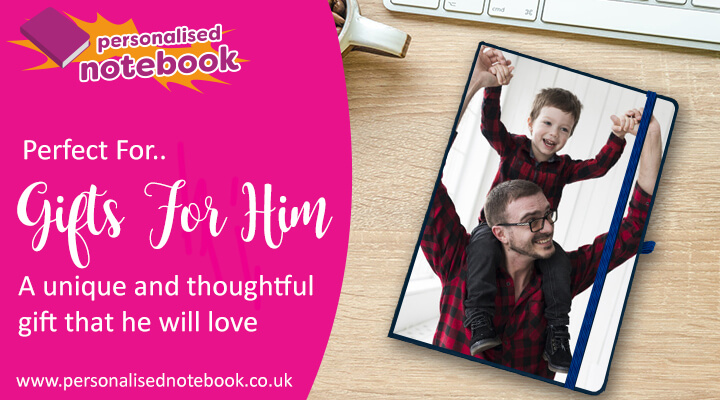 Accessories
What use is a notebook without a pen? They go together like a cup of tea and biscuits! This is why we also offer a great
range of pens
that can be personalised to match your notebook. Which allows you to create the perfect present with this personalised duo.
Fast Free Delivery
Here at Personalised Notebook, you receive fast free delivery with every order. So, what are you waiting for? The clock is counting down to get a Personalised Father's Day Gift! Order a gift that he will treasure today!
Add A Personal Touch
If you are looking for a different kind of personalised gift for your Dad, then check out our sister website Add A Personal Touch. Here we have a range of other personalised items such as
personalsied golf balls
and
customised tool kits
!