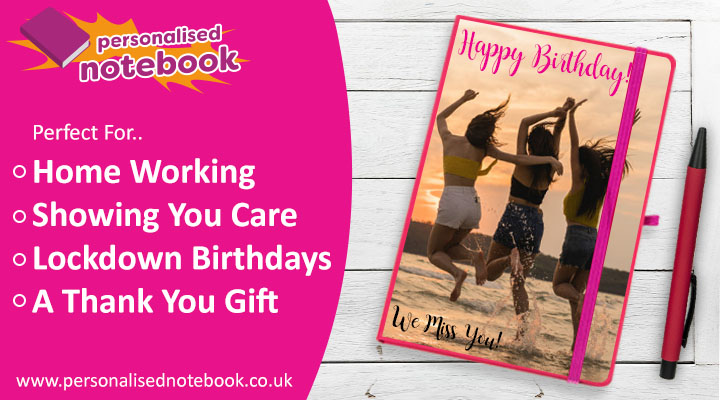 The safety of our staff and our customers has and will always be our top priority. Which is why over the last couple of weeks we have been busy putting safety measures and systems in place. After doing this and following government guidelines, we are now happy to announce that we are open for business. We are getting back to what we do best, to help you spread happiness and joy!
We have a great range of notebooks to choose from. So, whether you are looking for a unique birthday present for a friend? A gift for a loved one that you miss? Or even a little treat to remind yourself that better times are ahead? We have you covered! Creating Personalised Notebooks is what we do best, so let us help you create a meaningful and heart-filled gift.
Over the next couple of weeks, we will also be running promotions on our Twitter page. So, make sure you are following us for you chance to win free powerbanks, enter competitions and so much more!
To help support the NHS during this time we have also created a rainbow powerbank range on our sister site Personalised Powerbank. As over the last couple of weeks, the rainbow has become the symbol of hope across the UK, we thought it would be fitting to create this new collection. So, why not view the range today and we can help you do what we do best – spread happiness.